Another airline carrier is entering Ukrainian market, and, alas, needs to be corrected too.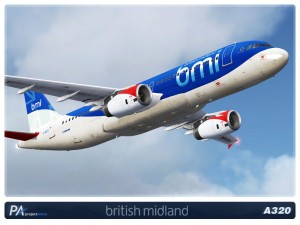 To:
New MBI Corporate Sales enquiries:
businessdevelopment@flybmi.com
To:
Reservations and general enquiries
Telephone    0870 6070 555
+44 (0)1332 64 8181 (callers outside UK)
Fax    01709 314993
To:
Customer Relations
http://www.flybmi.com/bmi/en-gb/contact-us/customer-relations.aspx
Dear Madam / Sir,
Let me bring your attention to the fact that your company's website misspells the name of the capital of Ukraine:
http://www.flybmi.com/bmi/en-gb/book-now/london-heathrow-to-kiev-(borispol).aspx
The capital of Ukraine in English is Kyiv not Kiev. Kiev was only used during the Soviet times.
This has been already reviewed by the Ukrainian and Western governments, recognised by the UN, the US, Ukrainian, British, Australian and other English speaking countries and authorities.
You can find more background information and evidences on http://Kyiv.Of-Cour.se/ or http://www.CapitalOfUkraine.com/name/.
A corresponding petition was signed by some 1000+ people:
http://www.ipetitions.com/petition/Kyiv/signatures.html
Some two months ago, WizzAir has listen to those signed above and corrected the spelling on their English website:
http://Kyiv.Of-Cour.se/2008/12/10/wizzaircom/
Would you please make sure that the misspellings on your website are corrected?
Thank you very much indeed for you support and cooperation.
With best regards,
Name Surname